Course Structure and Methodology
Each subject will be taught over a period of eight weeks; with each session lasting approximately one hour. A variety of teaching methods will be adopted to ensure that students gain a clear understanding of each subject. This will involve electronic retrieval and submission of course lectures and assignments.
In addition to classroom time, students will be required to put in a significant amount of personal study and research.
Assessment Criteria
Although the focus of Kings College of Excellence is the ability to put what is learnt into practice, a formal system of continuous assessment using a variety of methods will be employed. There will be timed exams at the end of each subject based on designated reading and course lectures. In addition, students will be required to undertake individual and group work presentations and an extended essay to be selected in consultation with their course tutor.
Attendance record and general attitude to the course will also be taken into consideration. The pass mark will be 50% on examinations, projects and dissertations.
Entry Requirement
All prospective students are required to prayerfully complete an application form, evidencing a genuine commitment to Christian ministry. In principle, they should be a member or in attendance at a Bible believing church; and where possible, they must have the recommendation of their pastor or a recognized person in authority.
Applicants should have a good written and oral command of English and be able to demonstrate the ability and willingness to apply themselves to diligent study. There is no interview process
Graduation
A graduation ceremony takes place annually in the August following course completion.
Download Prospectus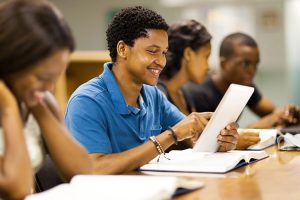 Read More
We will explore and identify the biblical teaching and practice of a faith filled lifestyle.